Why should I backup Office 365? I thought it was taken care of?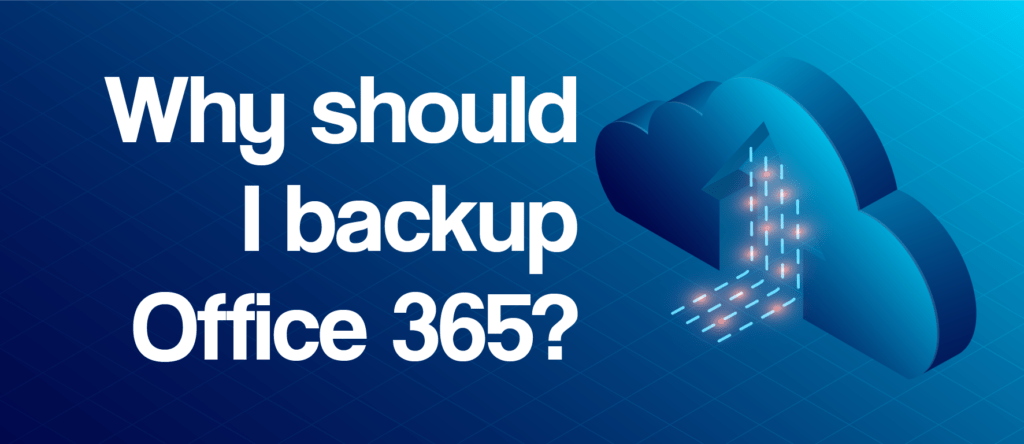 If you have ever wondered why it is so important to backup Office 365 … here is why.
Despite its location in the cloud, Microsoft 365 and Office 365 data remains vulnerable to acts of human nature.
In other words, Office 365 has a data retention period, but there is no real backup. If you delete a file on purpose or by accident, it will be lost.
Mailboxes being hacked, is an every day occurrence. It wouldn't be ideal if you lost significant emails.
Another scenario is GDPR and your business or school data retention requirements.
And then finally … we seem to be emailing everything these days. There is always that scenario where something has been agreed on email and you need to access the email to check or approve it. And the way life works … it's gone…
In all these cases, if you're email was backed up, like it used to be on your physical Exchange email server, you would be able to do a quick restore. And that's just email. What about SharePoint and OneDrive?
The requirements haven't really changed … there is just a false level of security or comfort because it's in the cloud…
Office 365 and Microsoft 365 business data is at risk of incidents such as:
An employee deleting a file by mistake and then closing the application
A disgruntled employee purposely destroying information that is useful to the company
Someone gaining unauthorised access to company data and deleting files
At Breathe, we use StorageCraft Cloud Backup….
It provides automated daily backups of data
Protects data against user errors, malicious attacks, and system problems
Enables you to search for and instantly restore Office 365 and Microsoft 365 data, and do so from a single management console
Covers Exchange Online, SharePoint Online, OneDrive for Business, and Teams
And without breaking the bank…
Call us on 01223 209920 to request a demo or email lucy@breathetechnology.com to set up a teams call.
For more info on our IT Solutions please visit https://breathetechnology.com/it-solutions/