Migrated on-premise infrastructure to Breathe Private Cloud

Moved office to new hot desk office

Set up secure access to new private cloud5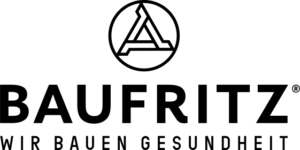 Upgraded Fibre Internet Connectivity with business SLA's to reduce cost and improve the browsing experience and site to site VPN between the UK and Germany
Custom upgraded HP Desktops used for AutoCAD including Project Rendering for Customers
The use of cloud technologies to create better collaboration
Managed IT Support
Network Security

Strategic project to create a single domain with a ICT Shared Services Infrastructure for all schools in the Trust. Aligning with the objectives of the larger Trust organisation.

Upgraded SAN Storage Environment

New backup solution based on StorageCraft

Upgraded Firewalling

Office 365 Migration

Email Security and Backup for Office 365
High level network design and strategy for the new build school, working with all stakeholders such as the school management team, building contractor, local authority and other suppliers.

Breathe remained on the project team to guide the suppliers and provide the details required for the detailed design phase

On completion, Breathe Technology will provide Managed Services and Support as part of their service to the Hamptons Academy Trust

Iris Telecommunications France
Design of a hybrid network consisting of on Premise Networking and Azure Server Environment
Deployment of networks and ongoing Managed IT Support Services for 3 offices in France (Support in English and French)
Latest Cyber Security Technologies
IRIS Service Delivery UK Ltd
Won the project based on a tender process
Provided the network technical design and financial model
A Hybrid network model consisting of cloud and local resources
Back end to sustain an initial 150 users and scale over time
Focus on security requirements set by the IRIS Services customers
Installed Office 365 with Exchange online, Leased Line and Failover connectivity, Firewall pair with active gateway subscription, Remote access VPN, Server Virtualization, High End Wireless Network, Hosted Telephony Platform, Comprehensive Backup and Disaster Recovery and Laptop Environment for Staff and Field based Users.
Ongoing System Management and Support provided by Breathe

Office 365 Migration – 1200 Accounts

Network Security Services Support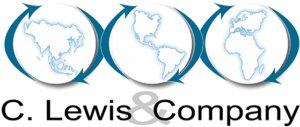 Full Network Infrastructure Refresh, creating a Hybrid Network using On-premise and Cloud Services
Leased Line Connectivity Upgrade
Managed Support (outsourced)
Setup of home office with remote access and collaboration system

Kenyon International Emergency Services
Network Audit
Penetration Test

SonicWall Firewall install
SonicWall Support

Taymount Clinics International
Full network infrastructure rebuild for GDPR Compliance, Apple Environment
Fibre to the Cabinet
Managed Support (outsourced)
Specialist Apple Support

Virgo Fidelis Convent School
Network Audit
Managed services Partnership
Data BackUp Migration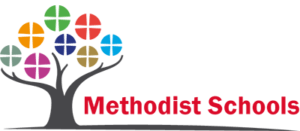 Methodist Independent Schools Trust
Complete Network Upgrade
Office 365 Migration
Managed Services Partnership (completely outsourced)
Cyber Security Training
Sharepoint Project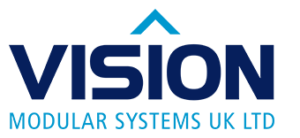 Vision Modular Systems UK Ltd
Network Design, Installation and Configuration
Managed Services Partnership (Completely outsourced)

Strategic project to create a single domain with a ICT Shared Services Infrastructure for all schools in the Trust. Aligning with the objectives of the larger Trust organisation.
Upgraded SAN Storage Environment
New backup solution based on StorageCraft
Upgraded Firewalling
Office 365 Migration
Email Security and Backup for Office 365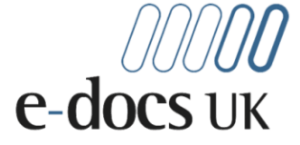 Upgrading of Switching Environment and WIFI
Latest Firewalling and Cyber Security Technology
Upgraded the EndPoint Security on the desktop environment
Centrally Managed Windows Updates

http://www.helpyateem.org/projects/ict-room-project
Help Yateem are a UK based charity, who working in conjunction with the Somalian Govt, work to set-up ICT suites throught Somalia and wider Africa.
Breathe Technology supplied all hardware and some consultancy in setting up these suites, the suites are powered by solar panels and are running the Ncomputing L300 units, they have currently completed 2 projects in Somalia and each ICT suite contacts around 30 devices.
Breathe Technology continue to work with Help Yateem as they look at and commence other projects throughout Africa.

We provide full managed services to Bungay, attending site three days per week to help with a complete school move
downsizing 3 schools sites into 1 site with all the associated hardware decommissioning and recommissioning.
Full back-up and disaster recovery solution for the school.

Providing full managed services to this established Cambridge based Bio Tech company.
Performed full office 365 business premium migrations, moving the whole workforce to cloud based email. This was done out of office hours to avoid the inconvenience of IT downtime.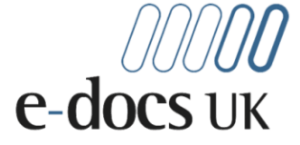 Enterprise Document Management LTD (E‑DOCS UK)
Existing network did not support the business requirements and unhappy with the current IT Partners project deployment capabilitie
Undertook network audit, to understand the overall topology and evaluate individual areas of the network (Security Platform, Server Environment, etc). Identified risks to the business and provided solutions for;

Customer interfacing services
failover between the primary and disaster recover site
requirements to maintain their ISO27001

As E‑docs systems are customer facing and used for document management, there was a particular focus on malware. Breathe provided additional software and firewalling functionality to strengthen safeguards against malware such as WannaCry Ransomware.
Ongoing managed services provided by Breathe, specifically focusing on the backend systems (24/7 monitoring and emergency support) and escalation support for the internal desktop support team.

Hampton Gardens School (Part of the Hamptons Academy Trust)
High level network design and strategy for the new build school, working with all stakeholders such as the school management team, building contractor, local authority and other suppliers.
Breathe remained on the project team to guide the suppliers and provide the details required for the detailed design phase
On completion, Breathe Technology will provide Managed Services and Support as part of their service to the Hamptons Academy Trust

Managed Services with on site technical staff and strategic management
Hampton Gardens New Build School
Network Audit
Citrix Server Environment Project
HP Pro Curve Network Switching Rebuild
Firewall and Security review project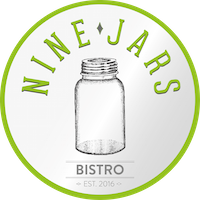 Fibre Internet with Business SLA's to support the business cloud strategy
Aerohive Wireless Network for the business and Guest WIFI
SonicWall Network Security and Firewalling
Samsung CCTV
Ongoing Network Support

Ashcroft Technology Academy
Desktop Refresh/Windows 7 Migration
VDI Deployment (Dell, NComputing, Cisco)

Network Relocation
Joint project with CMS Ltd/COEL Group (Design and build)

St John Fisher Catholic High School
Design and Technology Suite (3D Printer, Laser Cutter, VDI)
Unitrends Virtual Environment Backup

IT Relocation of 180 staff
Joint project with CMS Ltd/COEL Group (Design and build)

VDI, Switching and Server environment for the call centre
(NComputing, Dell, Cisco)
IT infrastructure to support business expansion (switching and infrastructure cabling)
Network security
Managed Services/IT outsourcing

Switching refresh (Allied Telesis)
SAN Storage (Synology)
Virtual Environment Backup (Unitrends)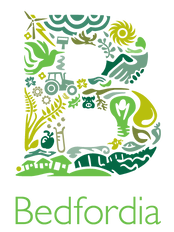 (Including Elms BMW and Biogen)
Connectivity Upgrade (Leased Line – Zen Internet)
LAN re-design
Switching/Routing (HP & Cisco)
Firewalling (Dell SonicWall)
Wifi & Guest Services (Dell SonicWall)

Voluntary and Community Action for East Cambs
Server Refresh / Virtualization (Dell, Microsoft)
UPS refresh
Switching upgrade
Office 365 Migration

Network Audit
Breathe Easy, Hosted Desktop
Internal IT Support

(Imperia College London & Hammersmith Hospital)
Network Infrastructure Migration and Security (Dell SonicWall, Cisco)

(Smart Energy Solutions)
Network Security and Support

Network Security & Support (Dell SonicWall)

Network Security and Managed Services
Wireless Network infrastructure

Strategic Partnership, providing IT decommissioning and recommissioning